Today, NJ/NY Gotham FC announced a blockbuster trade acquiring Canadian National Team and Kansas City Current midfielder Victoria Pickett.
In return, Gotham will send either OL Reign's natural first-round pick, which the club acquired in a previous trade, or its second highest first-round draft pick in the 2023 NWSL Draft and $200,000 in allocation money.
This trade will surely be a boost to Gotham's struggling midfield. The 26-year-old was a 2021 Rookie of the Year Finalist and logged more than 1,500 minutes for the Current last season. In 19 games last year, the Ontario native made 16 starts and notched one goal and one assist. She's played more than 1,000 minutes in 16 games (14 starts) with the Current this season.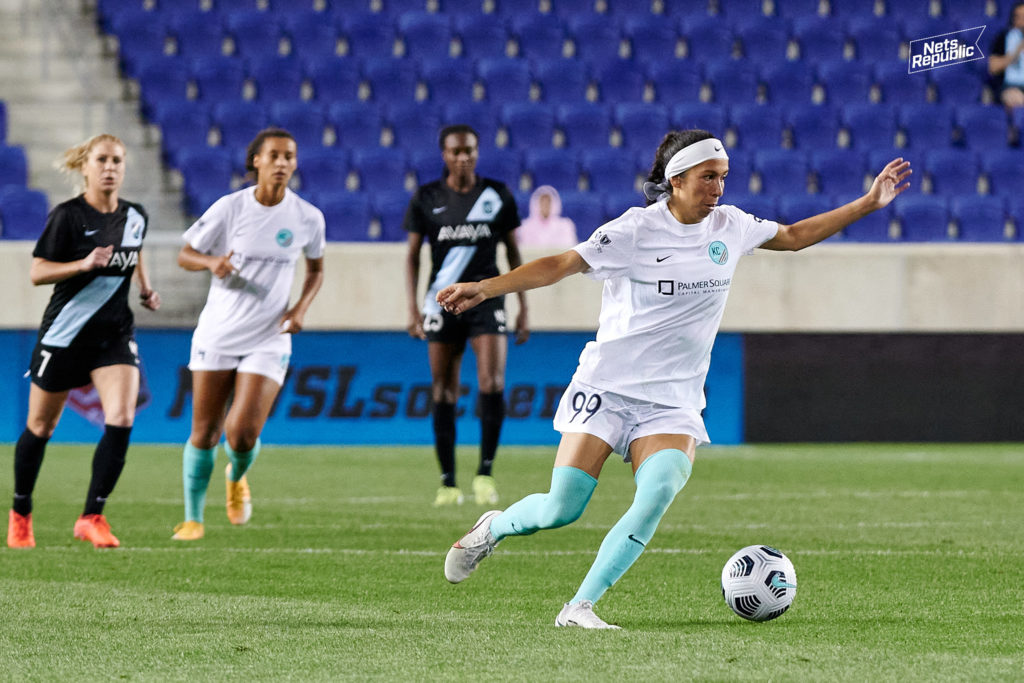 Pickett will also bring international experience to Gotham. She made her debut in the Canadian youth program at 15 years-old, representing her country in the 2012 U-17 and 2014 U-20 FIFA World Cups.
"I'm ecstatic to welcome Victoria to Gotham FC," said General Manager Yael Averbuch West. "She's a highly skilled player who adds the perfect blend of quality, experience, and youth to our midfield. With her passion for the game and drive to succeed, she'll make an excellent addition to our roster on and off the field."
Gotham FC's next home match takes place on August 28 at Red Bull Arena in Harrison, New Jersey. The club will kick off against Angle City FC at 7:00 p.m. EST. Tickets can be purchased at GothamFC.com.