The Liberty won a playoff game in 2022, and hosted another—the franchise's first at the Barclays Center. By every reasonable measure, New York's season was a success, a step in the right direction for a team that had trudged through nearly a half-decade of futility. The Liberty may still be in search of their first winning campaign since 2017, but this year indicated fans likely won't have to wait long to break above .500.
How did each player on the roster fare individually in 2022, and what can we expect from them in 2023? That's what we're here to investigate.
Note: Grades were given relative to expected performance and production. So, a player who earns an "A" grade may not have been as good as a player who earned a "B," they just further exceeded expectations.
All contract info cited was courtesy of Her Hoop Stats. You can find the cap sheets for all 12 teams here.
Rebecca Allen: C
Much like a handful of players on this roster, Allen's 2022 was largely defined by her health. Though Allen appeared in 25 games and started 19, she had a hard time gaining steam due to a head injury suffered in the middle of the season. The 29-year-old's accuracy from downtown plummeted to 31.3 percent, down from 42.6 in 2019 and 38.1 in 2021 (she didn't play in the WNBA's bubble season in 2020).
Still, Allen left her mark in the minutes she was able to play. Always a strong defender, Allen's length on the perimeter was a key for New York in many matchups. Per WNBA.com, head coach Sandy Brondello's most used lineup featured Allen alongside Sabrina Ionescu, Crystal Dangerfield, Natasha Howard, and Stefanie Dolson. That group was hugely successful, outscoring teams by 15.4 points per 100 possessions in the 170 minutes they shared the floor.
2023 Outlook: Allen is under contract for next season, and if she's able to stay off the injury report, she figures to be a major part of New York's playoff hopes. Unfortunately, her "offseason" has already taken a negative turn as the forward will be sidelined for two months with broken ribs suffered at the FIBA World Cup while playing for the Australian Opals.
Crystal Dangerfield: A
One of the main reasons the lineup outlined above performed so well was because of Dangerfield's defense. Signed in May as New York's injuries immediately began to pile up, Dangerfield's presence turned Liberty fortunes around. The aforementioned lineup was excellent offensively, but even better on the other end, allowing just 92.3 points per 100 possessions. Known as a defensive liability in Minnesota, Dangerfield's strength, smarts, and work ethic helped her transform into a net-positive. Late in the season, Brondello would turn to Dangerfield on key defensive possessions in the final few minutes of games.
Dangerfield was unable to match her dynamic offensive output from her rookie season with the Lynx, but she was nonetheless a stabilizing force. Dangerfield's ability to bring the ball up the court eased Ionescu's workload, allowing the team's star to play more freely off the ball and save energy for late in games.
2023 Outlook: Dangerfield is a reserved free agent, and though New York's roster will be extremely competitive in training camp, I expect the Liberty to bring her back. She's Brondello's type of player, and I wouldn't be surprised if the veteran coach puts in a good word for the sturdy guard who helped give New York a major boost in 2022.
Stefanie Dolson: B
Fresh off winning the title with Chicago in 2021, Dolson did everything the Liberty asked in her first season in New York. The 30-year-old veteran does a number of things well on the court, but perhaps her greatest attribute is the ability to set bone-crunching screens. These screens pried open space for Ionescu and Marine Johannès to operate, helping the New York offense gain a step on its opposition. What Dolson did after setting screens was nearly as impressive. She shot 40 percent on 65 above-the-break three-point attempts, nearly six points above the league average. Her passing grades well above-average for a center, helping keep the ball moving for a Liberty offense that was very on-and-off.
Dolson gets knocked down to a "B" mark simply because the team sometimes looked more dynamic with her off the floor—a little more versatile on defense and quicker on offense.
2023 Outlook: Per Her Hoop Stats, Dolson is under contract at $160,000 for 2023. With a year in New York's system under her belt, the hope is that Dolson will hit the ground running and be a more consistent member of the Liberty's closing five.
Natasha Howard: A-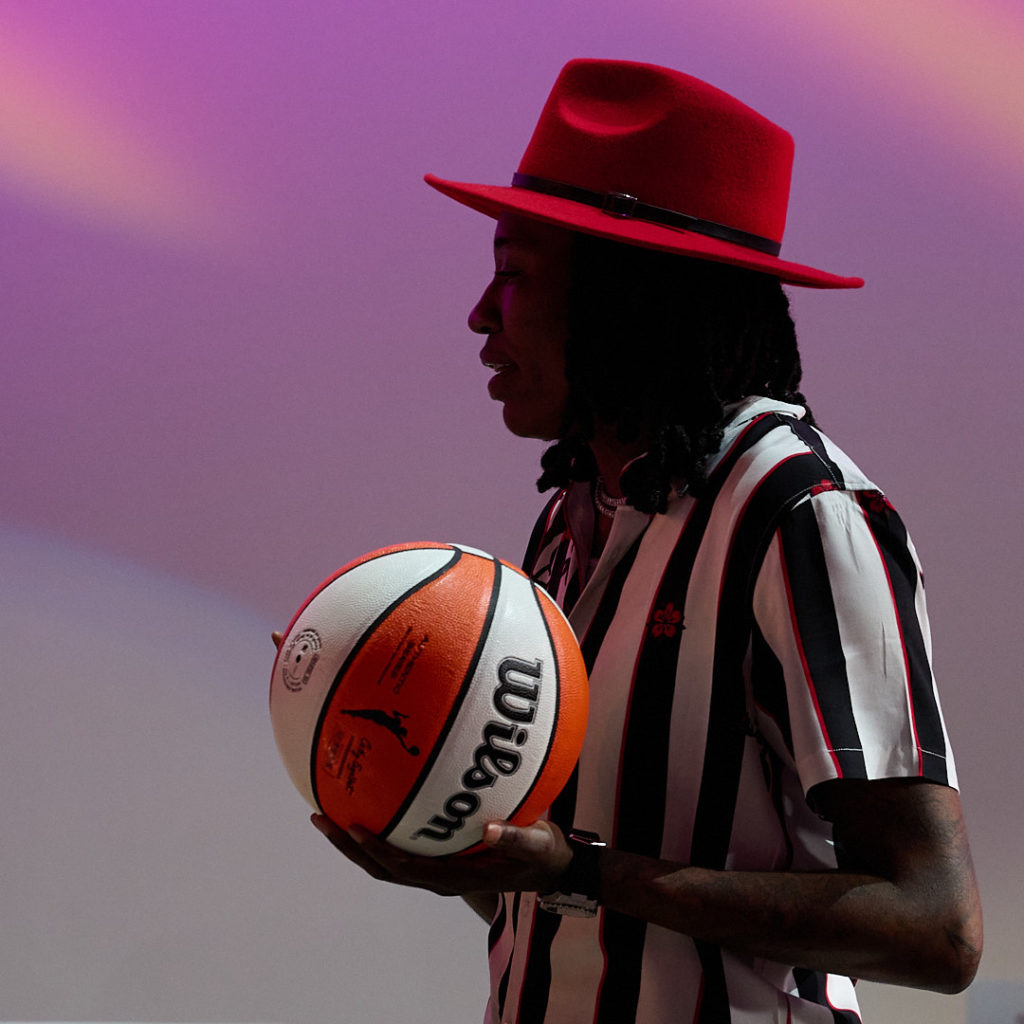 Another excellent season from the 2019 Defensive Player of the Year. Howard had a few offensive duds in which it felt as if she couldn't buy a basket, prohibiting her from "A" or "A+" status, but her campaign was nonetheless superb and a massive reason why New York made its return to the postseason. Per WNBA.com, New York was at its worst when Howard sat, the Liberty outscored by 7.5 points per 100 possessions in those minutes. Howard's 15.1 points, 7.3 rebounds, and 2.3 assists were buttressed by 1.3 steals and 1 block.
Howard's defensive value is oft-discussed, but her offense was nearly as important for the 2022 Liberty. She often served as a release valve inside the three-point line, able to hit mid-range jumpers when it appeared as if nothing was going to materialize from a stagnant New York possession. On many nights this year, Howard was the best player on her team.
2023 Outlook: Howard is secured through 2024, and is the most important player on the Liberty not named Sabrina. Improving her three-point accuracy (32.6 percent on 2.6 attempts) and free throws (71.5 percent on 3.5 attempts) should be points of emphasis this offseason.
Sabrina Ionescu: A
This was the year we were waiting for from the former Oregon superstar. Finally healthy, Ionescu soared in her third professional season, one of the best guards in the league on a night-in, night-out basis. She averaged 17.4 points, 7.1 rebounds, and 6.3 assists while starting all 39 combined regular season and playoff games. Ionescu's range strikes fear in opponents, causing them to fly at her aggressively off ball-screens. This opened up tons of looks for New York's bigs on pick-and-roll actions, which helped to keep the offense humming. Much as was the case with Howard, the Liberty cratered when Ionescu sat, with New York outscored by 6.5 points per 100 possessions in those minutes.
Most memorably, Ionescu's verve in Game 1 of New York's playoff series against Chicago proved the lasting image of a breakout season. She scored 22 points (8-of-12 shooting) to go along with 7 rebounds and 6 assists in over 36 minutes of action as the Liberty upset the Sky in Illinois. All season long, it was Ionescu's play in crunch time that was most impressive, and she showed up when it mattered to help New York secure a home playoff game.
2023 Outlook: It's pretty simple: New York will go as far as Ionescu takes them. Sure, signing Breanna Stewart this offseason is the dream, but as it stands now, Ionescu is the heartbeat of this ballclub. The next step for the 24-year-old is to continue her dynamic scoring and shooting outputs while nudging her efficiency up a few pegs. Because of the level of difficulty on her shots, Ionescu's 41.1 field goal percentage and 33.3 three-point percentage are nothing to scoff at, but those marks can certainly be improved upon.
Marine Johannès: A-
When Johannès arrived stateside, New York became a different team. Not only a better team, but also a more exciting team. The 27-year-old's ability to create jaw-dropping highlights made the Liberty a must-watch club, and a can't-miss ticket.
It was her passes that drew the biggest gasps, but Johannès's shooting was the spark New York needed in many contests. She hit a superb 43.7 percent on 5.3 three-pointers per game, many of them off-balance, contorted, or pull-up looks. Johannès provided a dash of the unexpected for a team that occasionally had the tendency to get too predictable.
Johannès failed to reach "A" or "A+" status due to her somewhat shoddy defense. This isn't a big deal, as that's not what is asked of her, but it forced Brondello to choose between offense and defense in constructing her lineups, sometimes forcing Johannès to the bench.
2023 Outlook: Will Johannès return? It's one of the biggest questions New York faces this offseason. Something that works in her favor is that, even though France's campaign ends late, Johannès will not be subject to the league's prioritization rules in 2023. If for no other reason than she boosts attendance and viewership with her breathtaking game, I expect the Liberty to re-sign this reserved free agent.
Betnijah Laney: D+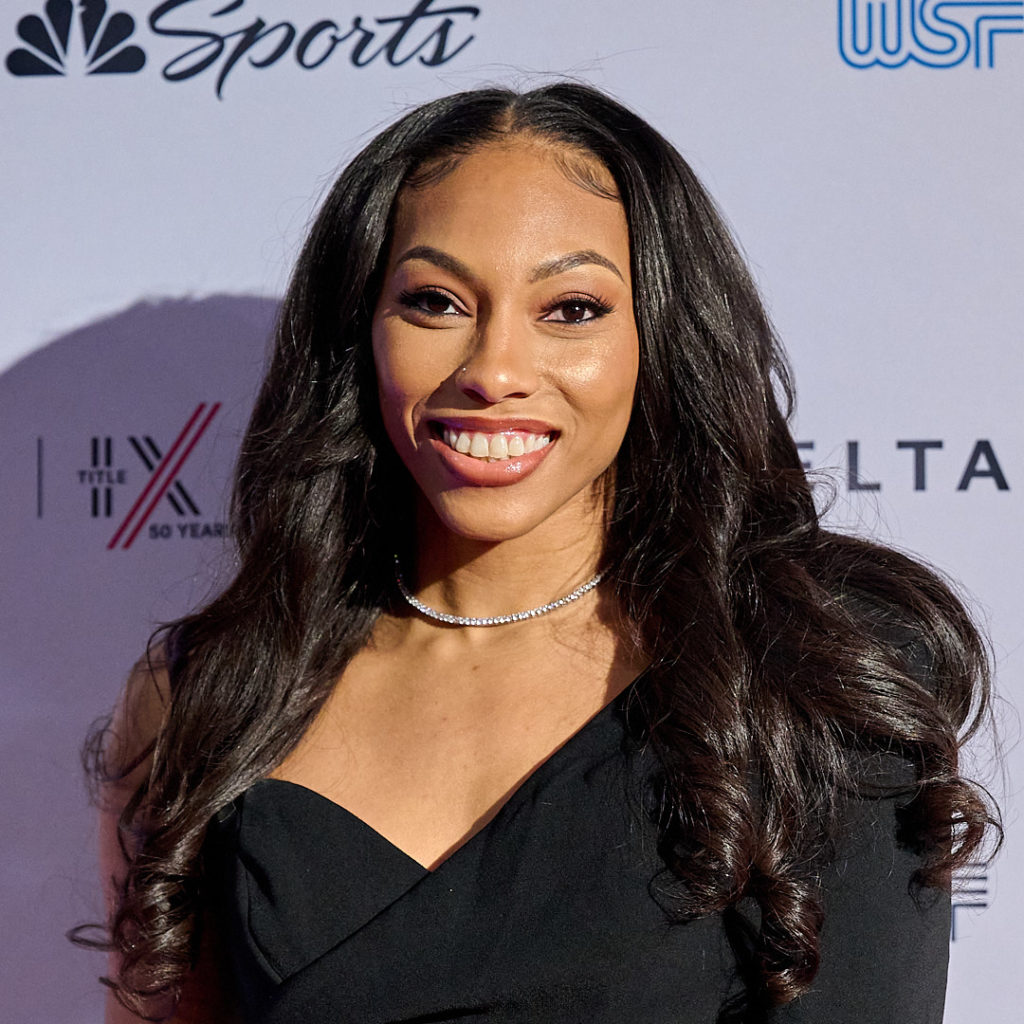 This is the first of a few grades that were tough to give out, simply because it wasn't the player's fault that they received a less-than-optimal grade. Injuries dictate a lot in professional basketball, and the 2022 Liberty were a prime example. Entering the year as New York's best player and foundational two-way star, Laney played just nine games in the regular season, undergoing meniscus surgery just a few weeks after opening night.
Laney returned late in the year and helped assist New York in its playoff push, but she was rusty in a reduced role. She battled admirably and provided bursts of her pre-injury output, but this was largely a lost season for the 2020 Most Improved Player.
2023 Outlook: Signed through 2023, Laney is facing a critical contract year. Can she be the sterling offensive and defensive force this team desperately needs if it wants to take the next step? Can she lock up opponents on the perimeter while being New York's second offensive option, knocking down mid-range jumpers like they're layups? Or will Laney's knees and workload sap her of the burst that earned her this contract? If New York wants to make a deep playoff run and it strikes out on Stewart, Laney will need to summon her level from 2020 and 2021.
Michaela Onyenwere: B
Stats-wise, 2022 was a year of regression for the 2021 Rookie of the Year. Her scoring fell from 8.6 to 4.7 points, and her playing time dropped from 22.3 to 13.4 minutes. Yet Onyenwere still served a key role on this Liberty squad and clearly earned the trust of Brondello over the course of the season. The New York head coach would turn to Onyenwere for crucial stretches of certain second halves, due to her positional versatility and defensive grittiness. Per WNBA.com, New York outscored opponents by 2.5 points per 100 possessions with Onyenwere on the floor, but was outscored by 5.6 points per 100 possessions when she sat. These numbers are influenced by many outside factors, but they prove that Onyenwere was a positive influence for the Liberty despite her seemingly pedestrian box score totals.
Still, Onyenwere has a long way to go in developing her offensive toolbox if she wants to be a starter or rotation mainstay on a winning team. She shot 30 percent on threes and 42.5 percent on twos—marks that must improve as she becomes a WNBA veteran.
2023 Outlook: Though it's not a sure thing, Onyenwere's presence on the 2023 roster is very likely. New York will be looking for her to become the type of bench player that plays 16-to-20 minutes per game and can close in certain matchups.
DiDi Richards: C-
This was a frustrating season on the court for the delightfully upbeat guard. A hamstring injury halted her progress out of training camp, and save for a few exceptions upon her return, she was relegated to garbage time duty on the Liberty bench. Richards is undoubtedly a WNBA-caliber player, but will she ever be able to stay healthy long enough to earn the chance to crack New York's rotation?
Defensively, Richards is a game-changer. Her best performance of 2022 came in a home game against Atlanta on June 30. Richards was inserted into the lineup in the second half and turned the game around, scoring seven points and logging a +12 in under 14 total minutes of play. Her energy is infectious on and off the court, and that game—a devastating overtime loss—proved that Richards can be a massively positive presence for New York.
2023 Outlook: Due to the competitiveness of this league, Richards will have to earn a roster spot next year in training camp. One way to ensure her role on this team would be to spend the offseason working on shooting, ball handling, and offensive decision making. Richards showed flashes of excellence from three-point land as a rookie, so the potential is there. Too often as a pro, however, she'll drive into the lane without a plan and turn the ball over. To take the next step, she must become more intentional with the ball in her hands.
Sami Whitcomb: C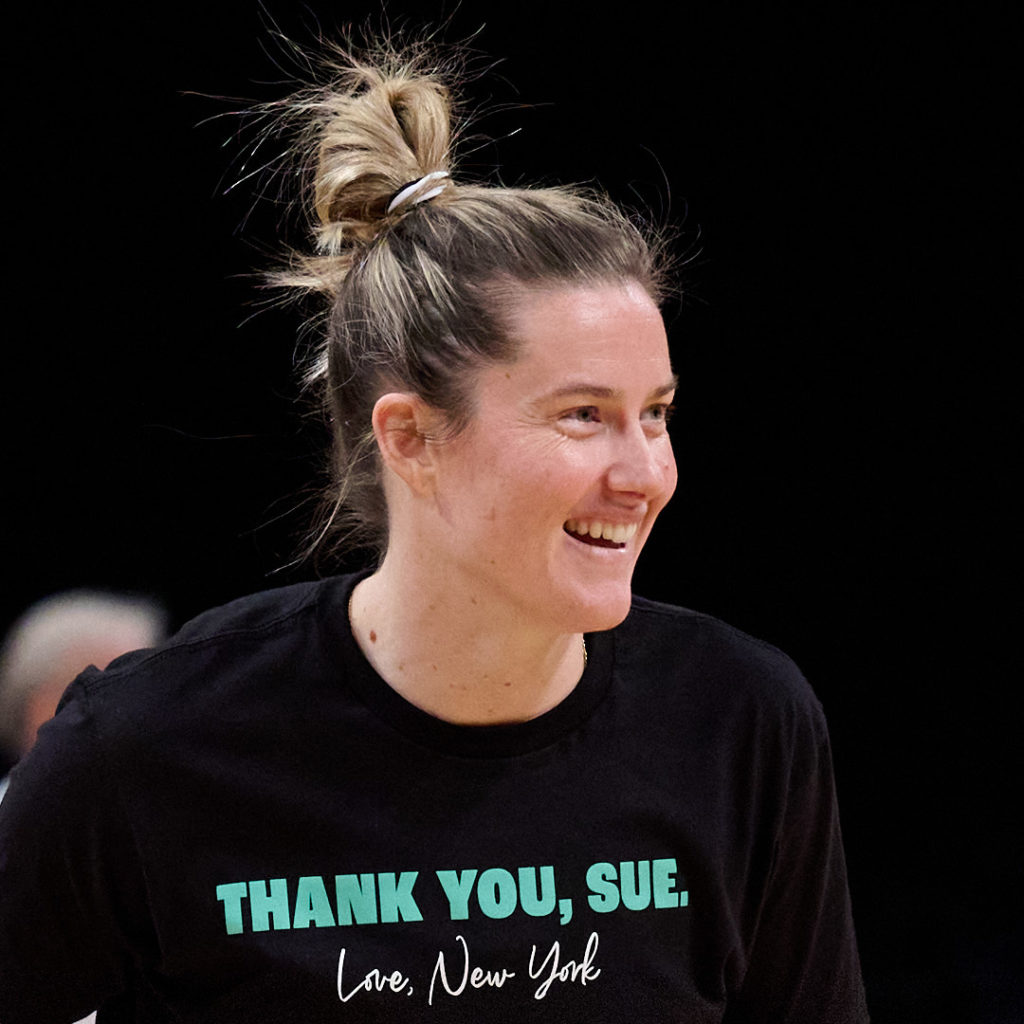 This was a bit of an odd season for the 34-year-old sniper. Consider: Whitcomb enjoyed her "breakout" in the bubble in 2020, shooting 38.1 percent from deep for Seattle. Whitcomb built on that momentum in 2021, scoring a career-high 11.7 points in her first season with the Liberty and nailing a magnificent (and career-high) 42.5 percent of her three-pointers. This year, Whitcomb regressed, tallying 6.5 points in 21.2 minutes (down from 28.1) on 35.1 percent from three and 36.8 percent overall.
Whitcomb is a gamer, and there may be a reason for her diminished effectiveness. In the second game of the season, she sprained her ankle, but played through it as New York's injuries mounted and its depth disintegrated. Most of the season she looked a step slow—especially on defense where she became a bit of a liability. Though she never complained or blamed poor performances on her health, this didn't look like the version of Whitcomb that changed New York's spacing and ceiling in 2021.
2023 Outlook: Now in her mid-thirties, can Whitcomb get back to the level of health she enjoyed in 2021? And will New York have the cap space to bring her back? An unrestricted free agent, Whitcomb's WNBA future depends on how the Liberty allocate their budget and who they go after this winter. If New York is able to land one of its desired targets, expect Whitcomb to lace up her sneakers for a different club come next spring.
Jocelyn Willoughby: D
This grade pains me the most, as Willoughby is a wonderful presence on this team whether she's playing or not. Just like Laney and Richards, it was no fault of Willoughby's that she had a down year. Instead, this was a product of her availability, or lack thereof, a frustrating theme for Willoughby in her second and third professional seasons. The University of Virginia alum lost her sophomore season after rupturing her Achilles in the preseason. She worked tirelessly to come back, and looked amazing in training camp this spring, earning much praise from teammates and coaches alike. Then, another injury struck, this time a partial tear of her left quadriceps tendon just a few games into the season.
Willoughby missed two months, and when she returned she found herself on the outside of the rotation looking in. 2022 was another frustrating lost season for a player who showed tons of promise as a rookie in 2020, shooting well from three and playing strong wing defense.
2023 Outlook: Once a lock to make this roster, Willoughby now falls into the "question mark" category after playing 0 games in 2021 and 11 in 2022. If she can get back to full health, she deserves a spot in the final year of her rookie contract. But the Liberty will have numerous tough decisions to make come training camp, and they may end up opting for more offense.
Han Xu: A+
The biggest, and most pleasant surprise of the 2022 New York Liberty season was the massive improvement of Han. The 6-foot-10 center hadn't appeared in the WNBA since her rookie season in 2019, so few had any idea what to expect from Han this year. She proved to be an essential part of Brondello's rotation, appearing in 32 games and averaging nearly 17 minutes. Han's efficiency leapt off the page; she shot 49.3 percent from the field, 44.4 percent from three on over one attempt per game, and 43.6 percent from the mid-range—nearly seven percentage points above league average.
Han was also a deterrent on defense, her long frame prohibiting opponents from getting shots off near the rim. She was an all-around stalwart and occasionally the brightest spot on the team.
Her touch around the rim would be one area of potential improvement. Per WNBA.com, Han shot 58.1 percent from the restricted area, nearly five points below league average. But that's just nit-picking on an otherwise exceptional season for the 22-year-old.
2023 Outlook: Han is a reserved free agent. Aside from her essential on-court production, Han is a fan-favorite and New York would be smart to bring her back. She also serves as a reliable source of frontcourt depth if Howard or Dolson were to suffer an injury. Without Han this season, the Liberty's big depth would've been virtually nonexistent.