Ahead of the second season of Athletes Unlimited Basketball, the league has announced that Khristina Williams and Savanna Collins will host a weekly preview show, debuting on Thursday, February 23rd ahead of the season's 2023 start. This sparks yet another incredible use of strategy to promote the already successful business model that Athletes Unlimited has produced since last year's inaugural season of hoops. In addition to this announcement, Athletes Unlimited also announced on Tuesday that it has partnered with the WNBA to stream 25 of 30 games on WNBA League Pass, at no extra cost to current subscribers.
The weekly preview show will premiere 15 minutes ahead of the first game each week on YouTube. The pair will preview the upcoming week's rosters, provide fans with insight, analysis, and more, and will also feature AU players and guests from around women's basketball media, including Myles Ehrlich, Terrika Foster-Brasby, and Nekias Duncan.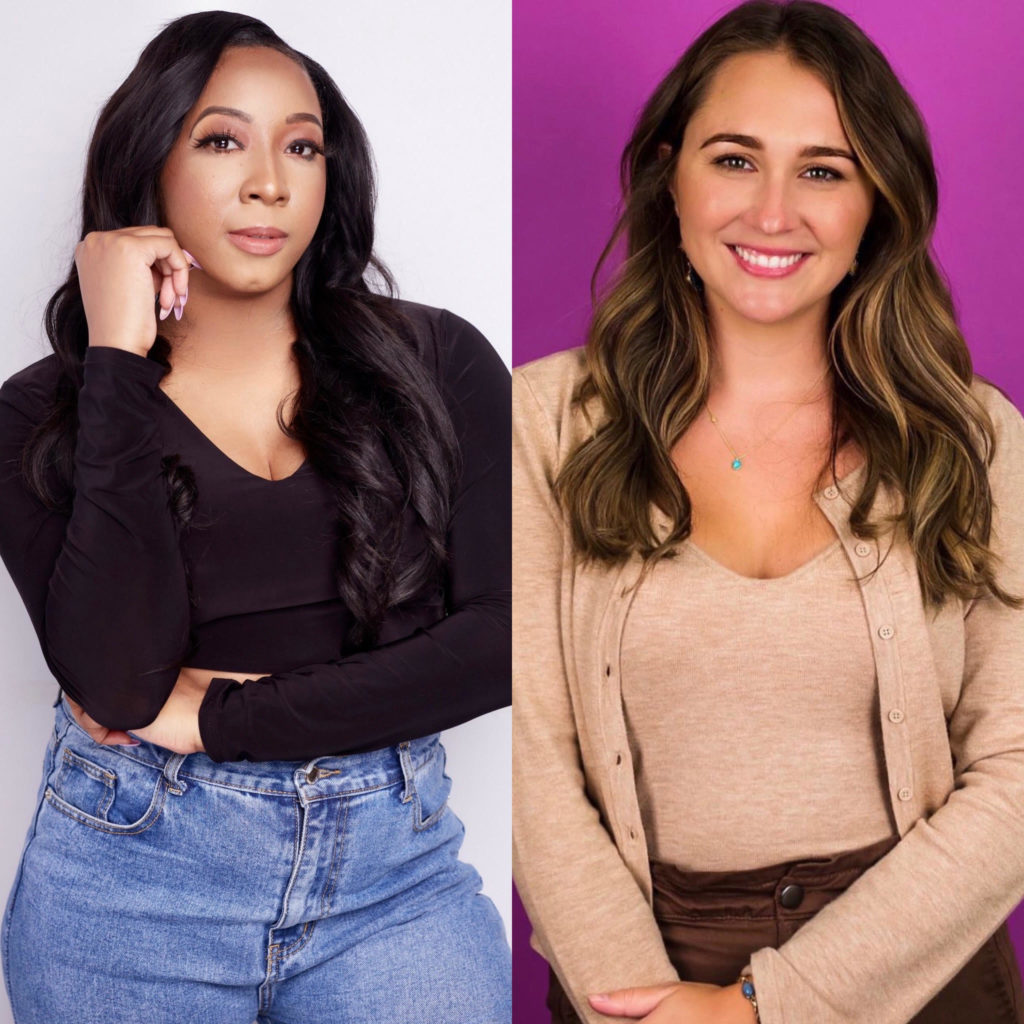 There will be five shows throughout the month-long basketball season:
Episode 1: Thursday, February 23 at 5:45 p.m. ET/4:45 p.m CT
Episode 2: Wednesday, March 1 at 5:45 p.m. ET/4:45 p.m CT
Episode 3: Wednesday, March 8 at 5:45 p.m. ET/4:45 p.m CT
Episode 4: Wednesday, March 15 at 5:45 p.m. ET/4:45 p.m CT
Episode 5: Wednesday, March 22 at 5:45 p.m. ET/4:45 p.m CT
Williams, founder of Girls Talk Sports TV and member of the 2021 Forbes 30 Under 30 Sports class, founded her illustrious digital sports media outlet in 2018 and has since elevated her brand to incredible heights, which included a weekly digital show with Spotify Live (Women's Sports Wednesdays) exclusive interviews on her podcast, "Kickin' it with Khristina," and other social and digital content spaces that give women a voice in the sports media industry.
Collins, an AU original since the inaugural 2020 softball season as a digital media reporter, writes and reports on all AU seasons. She is also a freelance sideline reporter and analyst covering football, lacrosse, and surfing on networks such as ESPN, CBS, and World Surf League.
The 2023 basketball season tips off in Dallas, Texas on Sunday, February 19th with the Week 1 Draft on YouTube. Games will be broadcast on WNBA League Pass, CBS Sports Network, Bally Sports and Women's Sports Network. The full schedule can be found on the Athletes Unlimited website.
Tickets are available now.